ABOUT THE PROJECT
Slipstream worked with local agency Special Group and 32 Hundred Lighting in this incredible and unique campaign for 2 Degrees. We needed to install an elevated weather proofed broadcast quality camera across the harbour working with local premise owners, capture a live video feed, encode and deliver an ongoing live stream to hundreds of thousands of viewers over 8 weeks.
Audio integration was crucial to the livestream as the MP4 and Bridge lighting display  demanded synching and clear network channels for flawless delivery.
The result was the most epic, multi-sensory, interactive and purely joyful audience experience to a campaign in recent memory.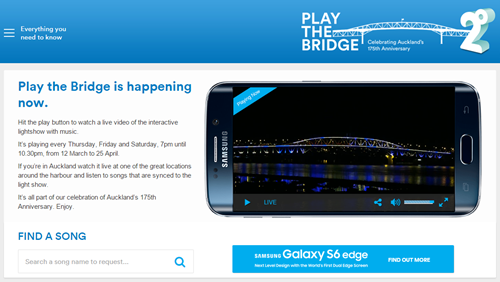 A brave and audacious campaign using a local iconic structure, and multiple channels of video and audio delivery, the campaign provided a hybrid experience of the live, and the virtual.
Slipstream was proud to be such a significant part of a memorable once-in-lifetime project.
Three videos to choose from: