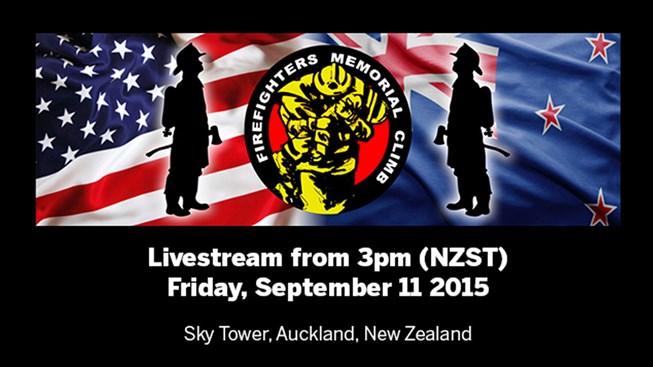 Councils, Government, Ministries & Public Bodies
Slipstream Media is an experienced provider of online video solutions for the public sector, including Government ministries, public agencies and local body government. Slipstream will work with public agencies to produce and distribute video across the Internet as live streams, video on demand (VOD), or as a linear global channel. We will develop a customized solution to meet your objectives and deliver an outstanding ROI back to your organisation.
 Public organisations have at least four unique applications for an online video platform provider:
Broadcasting meetings and seminars on the internet to its constituent bodies.
Promote the region globally and cost-effectively through online video collaborating with tourism agencies
Broadcasting local community events (festivals, sports, citizenship ceremonies etc.) online to the wider public and the globe. 
Helping organisation staff communicate effectively and economically between premises and regions
Each of these have distinct requirements. Slipstream manages end to end production and delivery of the public content to a dedicated website portal with branding.
Slipstream Media offers contemporary, flexible, cost effective tools for your organisation in the following ways:
Organisational Tool
Internal intranet network communications, secure behind firewall
Increase cost savings and staff productivity across your organization
Significant transport savings for meetings, conferences, and announcements to staff 
Increase environmental savings and promote sustainability
Increased staff participation and input into internal strategy and decision-making
Multi-format content support - high-quality video and audio
Strategy and direction communications released across staff, management and Committees immediately and simultaneously
Celebrate organisation achievements and events
Public Promotions and Information Communications Tool
Enhance the democratic process
Public announcements/ media conferences
Council/Board/Committee meetings; public submission hearings – providing public access
Live interactive features including chat; Q&A; polls etc
Civil defence announcements, e.g Earthquake and Tsunami alerts
Civil defence safety demo videos
Promotional tourist videos to other NZ regions, and the world
Promotional tool offering global exposure of local events; e.g festivals; sports; music
Provides democratic mediums and transparency for fragmented constituency
Provides reach across vast geographical spread
Educational  videos as VOD for public, e.g RMA District Plan demos, voting demos, etc
Retrospective content can be broadcast across a live playlisted 24/7 regional IPTV where viewed simultaneously and interact from across the globe through various interactive features and social media.
Can attract advertising and sponsors in-stream for vendors attached to the event
Corporate Communications Tool 
Communications bridge between committees, management, and staff
Ability to communicate frequently, innovatively, and transparently; internally and remotely
Allows specific internal networks (audiences) to communicate within the greater organisation network
Integrate and coordinate fragmented bodies through flexible easy-to-use communications
Management / staff Meetings; Human resources
Staff training and educational videos - live and then on-demand for ongoing reference
Organisation and industry-wide Conferences / conventions
Case Studies (links)

Hamilton City Council
Auckland Council
NZ Metservice 
Ministry of Science
MBIE
Wellington Regional Council
EXAMPLE – LOCAL BODY COUNCILS- permanent install and regular live streaming
Public Body Meetings – Town Halls
With ever-increasing demands on local bodies for transparency and accountability, streaming council meetings (both live and as VOD) can afford immediate benefits to councils and their constituents.
Set-up requirements
Slipstream is experienced in all aspects of installing the hardware, software and systems required to stream council meetings with reliable and consistent quality. Typically, the requirements are:
Between 1 and 6 cameras, permanently installed. These can be easily programmed and controlled to ensure that any given speaker is framed and filmed at the right time.

Mixing software

, allowing an operator to select which camera's image goes live at any given time. This software would also enable speaker's names, titles, and agenda items to appear. It also allows you to enable the display of support documents, powerpoints, etc adjacent to the media player playing out the stream.

A small server, kept in the council chamber, configured to our video platform and data network, and enabling the Internet uplink. This server hosts the encoding and live mixing software.

A production and encoding solution can also be a mobile unit able to be transported to all events across the region as a plug and play production rig.
On-going requirements
A technician is required to operate the video stream during council meetings.
Operate cameras through desktop software to focus on the respective speaker

Input agenda items, speaker titles & support documents from a pre-set menu in real time (agenda items would need to be supplied to the operator as early prior to the meeting as possible  etc.)

Monitor the video and audio quality, and the publicly viewed stream
Initially the live operation would be done by an experienced Slipstream professional.
After any meeting, the technician will edit the footage and post online as VOD files. 

We can provide video cue points for each agenda item.

This service would be provided by Slipstream, and in most cases, would be posted to the council's viewing website within hours of the council meeting.
Local Events
All local bodies have special community events in their own territories which they support in various degrees. There is value in making these viewable live or on demand online:
Expand the audience of the event beyond the local constituency

In some cases, increase the revenue potential of events, both by increasing sponsorship exposure or by enabling pay access (e.g. for events which are already ticketed, such as conferences, etc.). Slipstream can provide a fully secure pay-per–view payment gateway

Promote the event, and the public body's own region to a global audience (e.g. to promote tourism, conference travel, etc.)
In-house council communications
Many local bodies cover large geographic regions. Video conferencing and video streaming are becoming an increasingly viable means of communication. Not only does it put dispersed staff in the same virtual room, but interactive enhancements to the video now let staff interact in wholly new ways (e.g. using Q&A, comments & polls).
Meetings: save on travel time and costs by creating virtual meetings

Training: add value to training investments by increasing the student/facilitator ratio

Announcements: making leadership statements available in video captures attention and imbues messages with organisational values
Get started
Call Slipstream to [+64 9 827 0360]:
Discuss how streaming video can enhance your local government or public agency

Understand in more detail about how to stream council meetings and events

Determine the best audience viewing and interactive solutions (e.g. what's the best viewing site? What kind of audience feedback is most appropriate?)

Get video footage edited, cued, hosted and uploaded for VOD

Clarify the costs and benefits of streaming video