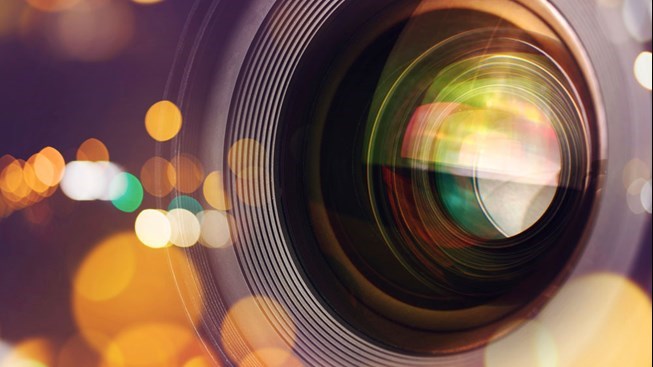 Corporate Live Stream
Limiting Expenses with Brilliant of Corporate Live Stream Solutions
Slipstream Media delivers expertise in corporate live stream solutions, allowing our clients access to a global platform. We help our clients to bring people together at a fraction of the cost of the average travel budget. Whether the communication is with employees, investors, clients or the public, it can quickly be done on a global level.
Trust the Pioneers of Corporate Live Streaming in New Zealand
Do you want to get your corporate message across in the best, high-quality way on a digital platform? We can assist you with high-quality corporate live streaming tailored to your requirements. No matter how big your audience is, the digital space has no limits, and with our two-way system, we will effortlessly capture, encode and deliver your announcement to a global audience.
Contact our experienced team today and let us tailor a package suited to your enterprise's digital requirements.
The Importance of a Corporate Live Streaming Services
Communication is core to the success of any corporate entity, but it can be expensive. Corporate live streaming services streamline this expense to the minimum. We offer our corporate clients a turnkey solution to their live streaming needs. The following are some of the many applications of live streaming within a corporate environment.
AGM's are a vital part of any company's annual reporting and planning schedule. Often the attendees live internationally and arranging an AGM can be a challenge to the budget. Travelling expenses are high, so is the accommodation that goes with it. By live-streaming an AGM all parties involved can attend remotely and save your company much money.
Conferences are often the preferred way of offering training to employees. Our team of live streaming experts can support any events management team to set up a successful live stream conference.
Product launches are exciting and costly. Companies need to reach a global audience, and this may come at great expense. We have the perfect infrastructure to set up a brilliant campaign at a fraction of the price.
Cost-saving tool for companies with a global employee base. Live streaming is a brilliant solution for companies to get their entire team present without spending vast amounts on travelling and accommodation.
Our Fully Managed Corporate Live Streaming Services
Statistics are showing us that the world is continuously moving more into the direction of live streaming. It is growing into a popular way of communication. These tips will help to make the process much smoother for any organiser.
It is about much more than cost-saving. It is about genuinely engaging an audience, to unify them and to convey an uninterrupted message.
The process of live streaming can have a brilliant impact on the audience if done correctly. If not, it can have the complete opposite result. Thus, it is beneficial to involve only the best support professionals in this venture.
The impact of it can have a much greater reach if done in combination with event platforms. These involve social media networking, virtual environments and more. We deliver a turnkey solution to our clients, managing the event from start to finish.
Benefits of Utilising Corporate Video Streaming Services
When you share your message with a global audience, corporate video streaming is the answer, and you can rely on our professional streaming service to sort it out for you so that you can only focus on the content of your message.
High-quality streams: Our company is made to deliver high-quality video streaming with the necessary infrastructure and an excellent content delivery network. We guarantee a smooth stream without any glitches or lag.
Support: We know our stuff when it comes to enterprise live streaming as we have had 20 years' experience capturing, encoding and delivering thousands of videos for different industries and audiences and we have the technical support, infrastructure and servers to ensure a smooth experience.
HTML5 platform: With the use of HTML5, we can imbed your video on your website, and optimise it for optimum user experience no matter on which smart device your video is being viewed. We can broadcast via your app or social media channels as well, for maximum exposure.
What You Can Expect from Slipstream Media's Enterprise Level Live Streaming
If used correctly, one video can take your direct marketing strategy to another level and reach a wider audience than with one live stream on one channel.
Tailored service: Our streaming service can be used for many aspects of your enterprise, and can inform your whole audience in one go with a consistent message instead of word of mouth or your message being interpreted and redistributed in another way which you might not approve of. Some applications are perfectly suitable for online video are financial reports, presentations, product launches, CEO announcements and even AGMs and conferences.
Reach your audience everywhere: We use your existing structures and online setup to make the most of your video message. If you wish to profit from your video or protect it from the general public streamlining your audience, we can set up subscriptions and payment methods as part of the integrated streaming system that we offer.
Talk to your audience: The benefit of live streaming and the integrated video system is that it is a two-way AV streaming feature that allows you to interact with your audience through live chats and real-time polls, giving you instant feedback on your message and where you can improve on the next conference or meeting.
Trust Slipstream Media for Enterprise Level Live Streaming
We have pioneered quality online streaming in Australia as well as New Zealand, connecting you to a global audience in real-time. Our team has the skills to ensure a seamless video streaming experience for you and offer an end-to-end solution with the added benefits of data feedback and statistics of the video streaming, as well as live chats, polls, e-commerce and more.
Reasons to Utilise Live Streaming Services in our Modern World
Recent surveys clearly indicate why live streaming is such a fast-growing form of presentation. Posts on social media platforms with videos are viewed 114 percent more than posts without any. It is also not age-limited anymore since all users watch videos at some stage. Viewers share videos more regularly at a rate of 92 percent, which is brilliant for organic reach.
Both the profitability from and the savings of utilising live streaming for your corporate events are undeniable. For more than ten years, we have delivered only the most trusted service in Australia, New Zealand, as well as internationally. Your business is important to us.
Contact us now to assist you with brilliance in live streaming.