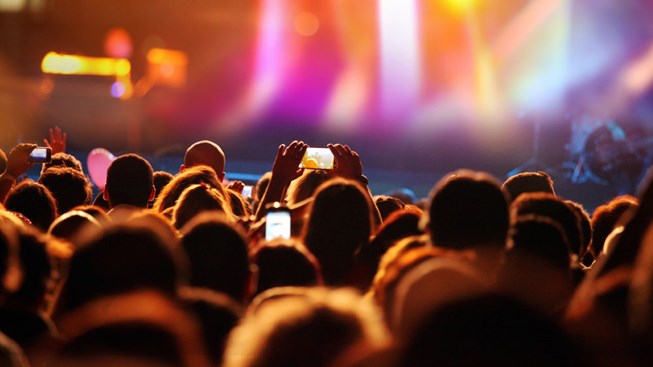 Interactivity & Multi-Device Delivery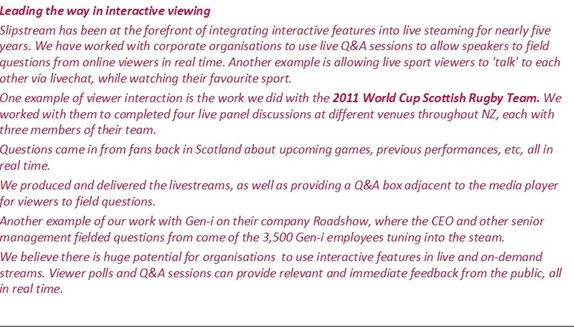 Slipstream has developed a powerful interactive interface that enhances your audience engagement, learning and attention. Unlike other live streaming providers, getting to terms with simply delivering linear video content successfully, we have taken online video delivery to the next level by integrating the highest quality video with realtime interactive features.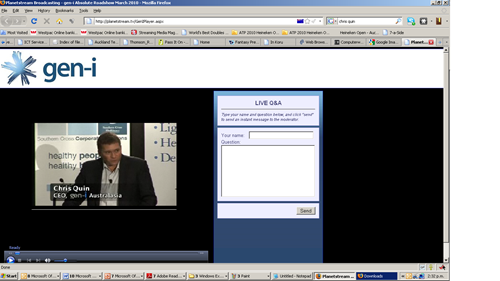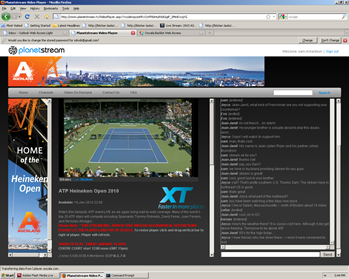 Interactive viewing – we believe the future of live broadcasting is in increased two-way interaction between content subjects and audience through real time discussion and questions, viewer uploaded content to supplement the subject video, and live chat and viewer polls. Slipstream has been at the forefront of integrating interactive features into live streaming since 2009. 
How can your audience interact with your subjects, and each other: 
Q&A sessions

Live chat

Polls

Slide content 

Social media feeds - FB, Tweets, Instagram

Resource links
We stream integrated content to any viewer on any device. Our powerful platforms intelligently detect each viewers device, connectivity, and bandwidth for optimized playout.