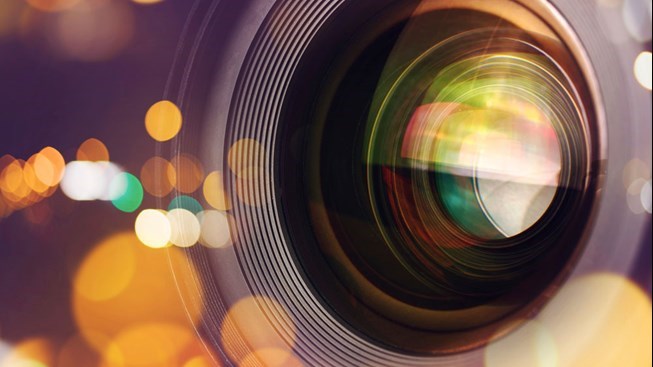 Video Livestream New Zealand
Discover the Ways a Video Livestream in New Zealand Can Help You Grow
Are you considering a video livestream in New Zealand? Livestreaming is a relatively new form of content marketing that's rapidly gaining traction as one that offers a unique and highly effective way for you to reach your target audience. Younger generations, in particular, are increasingly replacing standard television shows with streaming, from subscription services to social media channels. This presents a unique opportunity for brands to connect with their audiences like never before. Today's consumer craves authenticity and entertainment, and the majority of them would rather watch a video than read a company blog. At Slipstream Media, we offer the New Zealand live stream video services you need to take your brand further.
Benefits of Working with a Professional Livestream Broadcaster
If you aren't sure whether you need livestreaming services, it may be time to take a second look at some of the significant benefits of this type of content distribution.
Your audience consumes your content live and on demand. One of the most powerful advantages of livestreaming is that you are engaging with consumers in real time, which means that the people watching your videos care about your brand and the products and services you offer. No other form of content marketing can accomplish quite the same thing.
You can reach highly targeted niches. Livestreaming is an incredible tool to engage with your market, live and on demand, with the inclusion of playback services you can repurpose this content on other platforms for as long as you need. The determination to participate in your broadcasts at a set time is an automatic filter for those interested in your specific topics.
You can repurpose existing content. You can quickly transform live videos into other forms of content and vice-versa. Do you have a piece of content that's performing exceptionally well, such as a blog post or infographic? Consider turning it into a live video to broaden the reach of your message. You can then explore the topic more in-depth, more engagingly and even answer your viewers' questions in real-time. In the same way, you can take a successful live video and turn it into a series of social media posts or an email newsletter – anything to help you reach as many targeted audience members as possible.
Creative Uses for Video Streaming in New Zealand
If you're trying to grow your business, online streaming video in New Zealand is a great way to do that. Livestreaming is one of the most cost-effective ways you can reach your target audience and increase brand awareness. Because so many businesses are competing for attention, it's essential that you stand out. Here are a few creative ways to use your New Zealand video stream to accomplish your goals.
Leverage popular events in your industry. Most industries have their conferences and tradeshows. If your business has the budget to organise such an event, this is a perfect livestreaming opportunity. If not, take advantage of other industry events. Streaming these events positions your business as an integral part of the industry, helping to establish your authority and knowledge.
Livestream demos. One great way to take advantage of video streaming is to demo your products or services. Walk your audience through how to use your products or services, particularly your best sellers or items you want to highlight. Livestreaming allows you to interact with your audience and answer questions in real-time, then use the saved video later as a pre-recorded demo for your social media channels.
Design a series. A one-off livestream isn't your only option. Think more significant with a special series instead. Your viewers are used to this format because of TV shows and streaming series, a trend that your business can apply to its livestreams by designing your series. For example, you could split a list of tips related to your industry into a series of videos exploring one of the tips per day in-depth. Expanding on each topic and even answering questions live allows you to show your knowledge and competence.
These are a few ideas to get you started; there are endless ways to reach your audience through a New Zealand stream video service, with the only limit being your imagination. Finding the right video ideas for your brand will help you expand your reach, build relationships with your audience, and grow your business.
About Slipstream
At Slipstream, we are the most experienced webcast providers in all of Australasia. We know how to make your broadcast a success and will help you through every step of the process, from start to finish. We'll host your broadcast for as long as you want us to, offering fully interactive options and payment gateways as needed. We provide the best New Zealand streaming video platforms, interactive interfaces, global data networks, on-site production services, and social media integration and promotion. We can provide you with end-to-end production and streaming services, or we can work with your event team to deliver the best solutions for your brand. We serve all of New Zealand, Australia, and beyond, so contact Slipstream today to discuss your livestreaming needs.